Labour MP wants government to set up national standards to cover self-employed at companies such as Uber and Hermes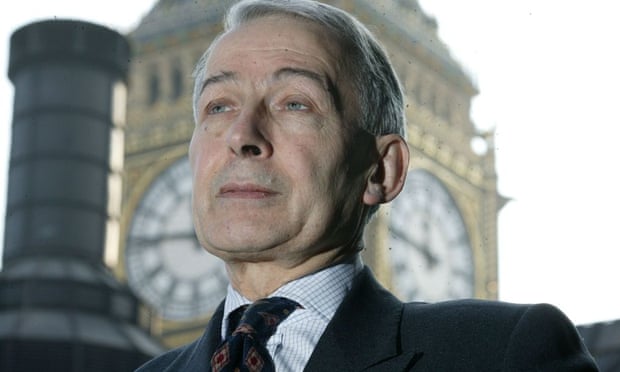 The chairman of the Commons work and pensions select committee told a Downing Street review of modern working practices that all workers should benefit from a new "national standard of fair work in the gig economy".
The proposal by Field, who has led campaigns in parliament against what he claims is the "sulphurous effect" of the fast-growing gig economy, comes amid multiple legal claims by people who believe they are wrongly classed as self-employed and so miss out on basic rights.
In his submission to the government's labour market review led by the former Downing Street adviser Matthew Taylor, Field said a new national standard of fair work would "give the prime minister the tools she needs to craft basic humanity, decency and fairness into the bottom of Britain's labour market".
He said an additional 900,000 self-employed positions had been added to the UK workforce since 2010.
The proposed national minimum standard would avoid the need for employment tribunals and HM Revenue and Customs to determine whether people are genuinely self-employed and would instead automatically extend employment rights to all gig economy workers.
The rights would include: a guarantee of an income no lower than the national minimum wage after taking into account costs such as petrol and car insurance; a ban on sweated labour, involving self-employed people working dangerously long hours to earn a basic living; the right for working people to challenge intimidating employment practices; four weeks' notice before working patterns are changed or work is withdrawn; and transparency about how companies calculate payments to working people.
Field said: "For some working people, the gig economy provides the opportunity of flexible work, and a supplementary income, around which they can fit other commitments. However, for many others the gig economy represents a life of low pay, chronic insecurity and exploitation, in which all of the risks in the employment relationship are unloaded on to them by the company with whom they are working, and the gains go almost exclusively to the company in question."
He said the government's newly appointed director of labour market enforcement, Sir David Metcalf, should police the new minimum standards.
A spokesperson for the Taylor review said it would consider Field's submission.
"As part of our country-wide evidence-gathering tour we are considering whether employment practices need to change to keep pace with modern business models – including the gig economy and use of agency workers," they said. "It is also considering the implications of new forms of work on worker rights and responsibilities – as well as on employer freedoms and obligations."
https://www.theguardian.com/business/2017/jan/31/gig-econoomy-guarantee-minimum-wage-frank-field